SilkN™ IPL Laser Hair Removal Handset
$99.99
ARE YOU STILL WORRYING ABOUT SHAVING PROBLEMS AT THE TIME OF HAIR REMOVAL?
DO YOU KNOW?
More than 49% of us hate the idea of hair removal. Average women still spend away  $30,000 on wax to remove unwanted hair over the course of their lifetime. However, those who prefer shaving will spend  $8,500 and eight weeks of her life, managing unwanted hair. 


THE SILKN™ IPL Laser Hair Removal IS HERE! 
Say goodbye to shaving, waxing, epilating, plucking & expensive laser clinic visits! Our handset allows you to remove hair regrowth on  ANY body part (including your face and bikini zones) in just minutes like never before. And all this is possible being in the comfort of your own home with long-term effects.
The best part is that there are no hidden costs or needs to spend a single penny on replacements or refills ever! 

WHY DO YOU NEED THIS?
Laser hair removal is the  FASTEST, SAFEST, and the most  PAINLESS way to remove hair permanently. SILKN™ IPL Laser Hair Removal Handset visibly reduces hair after the first session. 
HOW IT WORKS?
To operate the device, you need to target a body area, point the device to its direction, and simply hold down a pulse button. Our handset releases flashes that will terminate hair follicles right at their roots to stop the hair regrowth.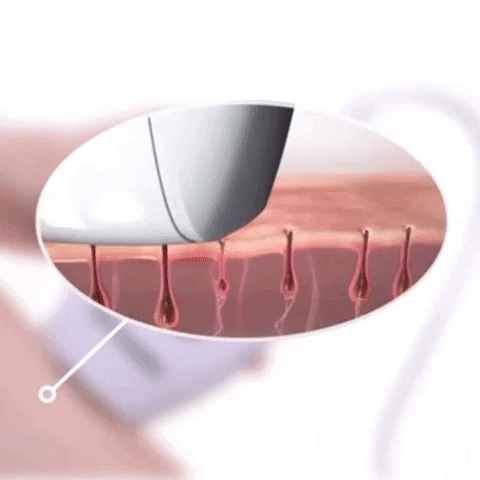 See visible results instantly after the first session and up to 75% hair reduction in just 4 treatments. It safely removes up to 95% of the hair in under 4 months with one maintenance treatment required every 4-8 weeks.   
THE HANDSET INCLUDES:
1. SILKN™ IPL Laser Hair Removal Handset
2. A universal power supply
3. A user guide
SilkN™ IPL Laser Hair Removal Handset
Description

ARE YOU STILL WORRYING ABOUT SHAVING PROBLEMS AT THE TIME OF HAIR REMOVAL?  DO YOU KNOW?  

More than 49% of us hate the idea of hair removal. Average women still spend away  $30,000 on wax to remove unwanted hair over the course of their lifetime. However, those who prefer shaving will spend  $8,500 and eight weeks of her life, managing unwanted hair. 



THE SILKN™ IPL Laser Hair Removal IS HERE! 

Say goodbye to shaving, waxing, epilating, plucking & expensive laser clinic visits! Our handset allows you to remove hair regrowth on  ANY body part (including your face and bikini zones) in just minutes like never before. And all this is possible being in the comfort of your own home with long-term effects.

The best part is that there are no hidden costs or needs to spend a single penny on replacements or refills ever! 


WHY DO YOU NEED THIS?
Laser hair removal is the  FASTEST, SAFEST, and the most  PAINLESS way to remove hair permanently. SILKN™ IPL Laser Hair Removal Handset visibly reduces hair after the first session. 

HOW IT WORKS?

 

 

To operate the device, you need to target a body area, point the device to its direction, and simply hold down a pulse button. Our handset releases flashes that will terminate hair follicles right at their roots to stop the hair regrowth. 



See visible results instantly after the first session and up to 75% hair reduction in just 4 treatments. It safely removes up to 95% of the hair in under 4 months with one maintenance treatment required every 4-8 weeks.   

THE HANDSET INCLUDES:
1. SILKN™ IPL Laser Hair Removal Handset
2. A universal power supply
3. A user guide

Reviews